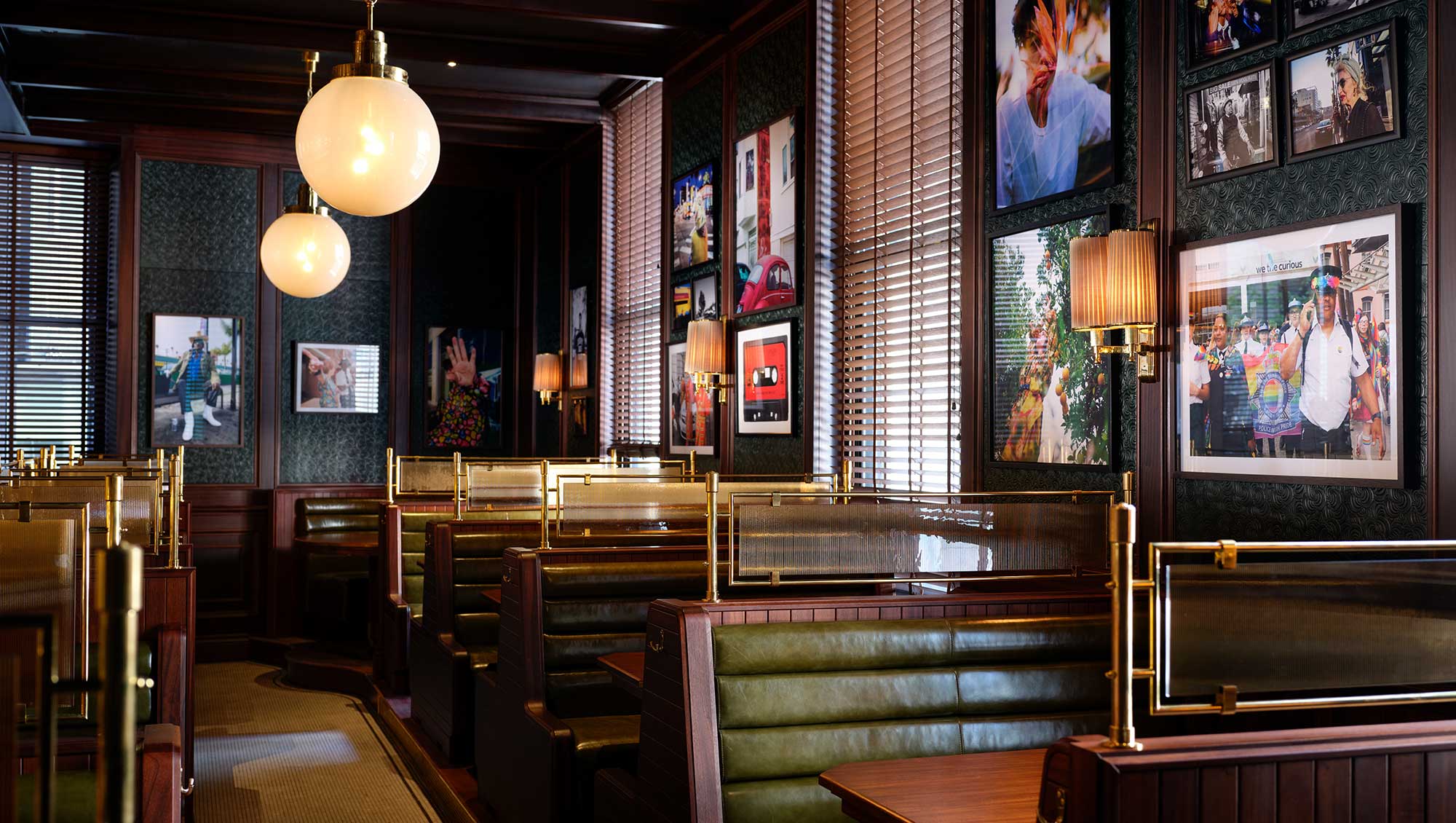 Checking in: the new generation of the hotel bar
After leading the way in providing impeccable service for generations, hotel bars are now undergoing an overhaul, with independent operators invited to create a new scene.
*This feature was originally published in the May 2022 issue of The spirits business magazine.
The hotel bar has long been a bastion of tradition and luxury, evoking visions of pristine white gloves and Martini carts. But as historic institutions such as London's Connaught Bar, Dukes Bar and American Bar at the Savoy continue to attract drinkers and earn accolades, a new generation of hotel bars has entered the scene.
These new venues swapped the traditional hotel bar aesthetic for unique concepts, independent styling and a focus on accessibility for the local community, bringing a fresh approach to innovation in this lavish sector.
Among the most high-profile recent launches illustrating this trend is Silverleaf, which takes place at the 144-year-old Devonshire House on the grounds of the Pan Pacific Hotel in London's Liverpool Street. To create the venue, Pan Pacific enlisted the team behind whiskey retailer Milroy's.
"From day one, our slogan was 'the first independent bar in a luxury setting,'" says bar manager Liam Broom, who runs Silverleaf, alongside managing director Chris Tanner, also director of bars at Milroy's.
Pan Pacific gave Broom and Tanner full hiring capabilities and responsibility for menu direction, resulting in an elegant, "design-led" concept inspired by the five elements of Chinese philosophy. This creative freedom, along with the physical location of the bar "adds to the sense of independence," says Broom.
"We are in a very lucky position where Pan Pacific London has all the room, so we are in a separate building [from the rest of the hotel], with an independent entrance. Pan Pacific London has its own F&B outlets, so Silverleaf is very much like a different trip.
While hotels typically don't have an unoccupied historic building for their bar, a growing number of brands want to leverage an independent approach, notes Jason Williams, creative director at bar consultancy Proof Creative, which operates in Asia Pacific.
"Hotels really want their bar to have its own identity and stand apart from the hotel brand itself. It's definitely a model trend that we've seen over the last five years, let's say.
He says this can manifest in different ways: the hotel bar may have a separate social media account or PR firm; it could use a different interior designer than the rest of the space; it may not have to meet some of the hotel brand standards, such as glassware or music.
For hoteliers, the appeal of the independent-style hotel bar is, in many ways, financial.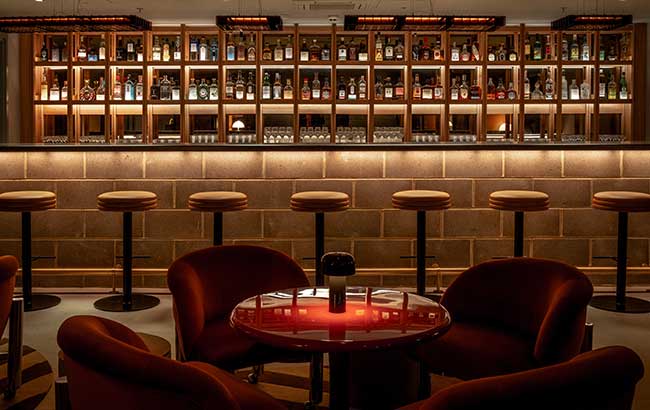 Find an identity
In cities filled with exciting bars, creating a venue with a unique concept gives hotels a better chance to compete. "If you want people to stay within your walls and the community to come, you absolutely have to do something that is consistent with the quality and has its own identity," says Leo Robitschek, restaurant manager. for Sydell Group, owner of Nomad Hotels.
Last year, Nomad opened its London outpost in Covent Garden, complete with a restaurant and all-day bar called Side Hustle.
The venue draws on two major influences, unique to the rest of the hotel: the British pub, highlighted in its wood-panelled walls and leather upholstery; and nomadic chef Ashley Abodeely's passion for Mexican cuisine, which is reflected in the food and drink menu.
The combination has proven effective in making the bar "such a local, industrial space," Rotischek says, noting an 80/20 split between local and hotel guests.
"Hotel bars have become more accessible for people," says hospitality consultant Anna Sebastian. "Maybe 15 or 20 years ago the average person wouldn't go to a hotel bar, but now it's part of the drinking culture. And there are new places like Silverleaf and Seed Library which open with drinks at accessible prices.
A relaxed atmosphere
This latest bar is the latest from cocktail legend Ryan 'Mr Lyan' Chetiyawardana.
Located in the One Hundred Shoreditch hotel in London, Seed Library offers a 'lo-fi, analogue' approach to bartending, with most drinks under £11.50 (US$15); an eclectic vinyl soundtrack; and a walk-in policy — all of which make it "a great example of a relaxed atmosphere in a hotel bar," according to Broom.
"Certainly there seems to be a trend towards more relaxed service," he continues. "And I think as we move into the post-pandemic world, the conversation is about being more inclusive."
While these new venues strive to create unique concepts, they are built on the legacy of luxury developed by the world's most iconic hotel bars.
"While focusing on new-wave and lifestyle hotels, it's important to remember the older hotels that were first," says Sebastian, herself a Savoy and Langham veteran.
Broom agrees: "Hotel bars, especially in London, have a long tradition of excellent service and going above and beyond. We would be remiss to remove all hotel elements from what we do.
To that end, Silverleaf created a butler role, hiring a specialist to serve as bar host and "memorable moment maker".
"It's the butler's job to find information about guests that we can use to provide them with exceptional experiences," says Broom.
The experiential element is, of course, a calling card for large hotel bars, epitomized by impeccable service and frozen Martinis prepared to order at the table.
But the new generation is also finding exciting ways to create those moments.
Mandarin Oriental's The Aubrey, with recently opened outposts in Hong Kong and London, offers guests an omakase cocktail in which bespoke drinks are crafted in an intimate bar counter.
For Atlantis Dubai, Williams says he's working on an old-school experience with a library of 100 glasses to choose from, along with five types of monogrammed ice blocks.
"This enhanced level of personalization and personalization really matches the experience of a hotel bar," says Williams. "In these five-star hotels, people feel special and have all kinds of uplifting experiences. The hotel bar can add to that.