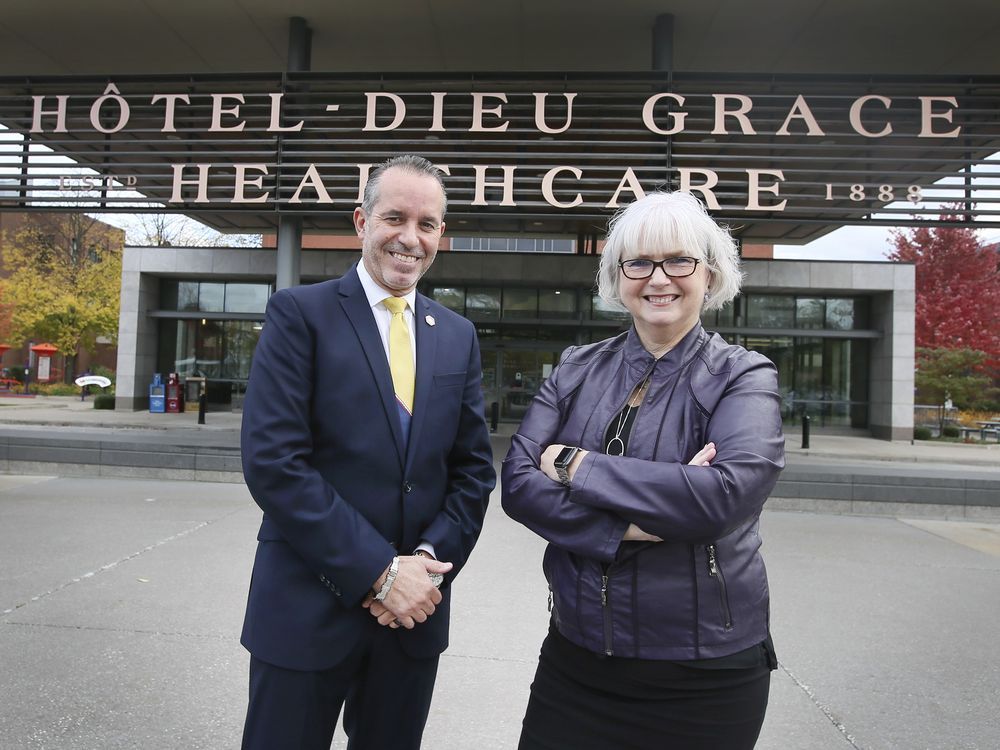 Hotel Dieu Grace CEO Kaffer retires, Marra set to take over
Content of the article
Hôtel-Dieu Grace Healthcare announced on Monday that CEO Janice Kaffer will retire early next year after more than seven years at the helm and that the hospital's longtime vice president, Bill Marra, will retire. will take over.
Content of the article
The transition will take place no later than April 1, 2022, according to the hospital's board.
"I feel humbled and honored to be offered this tremendous opportunity to work with and lead an organization that I care very deeply about," Marra said. "I look forward to continuing my working relationship with Janice as we hand over our responsibilities over the coming months."
I know the organization will be in good hands with Bill
Marra, 56, promised a "smooth" transition from the 1,200-staff hospital, crediting his day-to-day experience and "gratitude" working for years alongside Kaffer, whom he described as not only offering great leadership at the hospital, but the entire community of Windsor and Essex County.
"Our relationship underscores what a transition should look like," Marra said. "We are on the same footing as the future of this organization."
Content of the article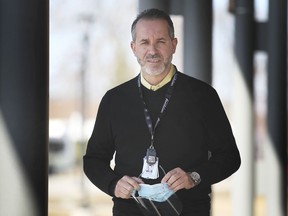 Marra's history dates back some 40 years to the hospital given that he was first employed there for several years as a teenager when it was simply known as Hotel-Dieu and located on Ouellette Avenue.
The longtime former city councilor also sat on the hospital's board and served as its chairman for a long time around 20 years ago.
He most recently served as Vice President for the past seven years in various roles at the hospital after moving in late 2013 to the current location on Prince Road. His current position is that of Vice President, People, Mission, Communications and Corporate Affairs.
"As I reflect on my time as an employee in my teens, as a board member 20 years ago and now in the role I have accepted, I feel absolutely blessed and I look forward to working with all of our HDGH and our partners across Windsor-Essex as we continue the legacy and mission of our founders," said Marra.
Content of the article
Kaffer, 62, helped lead the transition after moving to Prince Road and the expansion of services at the West City Hospital, including leading the facility during the ongoing COVID-19 pandemic . Although she retired from the hospital, she hinted that she would likely continue to serve the community in another capacity.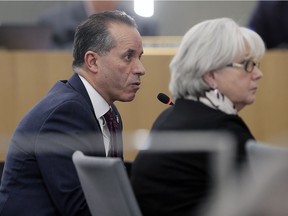 "I will always be grateful to have had the opportunity to lead the team here at HDGH over the past seven years as CEO," she said. "I grew as a person, as a leader and as a friend through the relationships I made and the work I was blessed with.
"I'm looking forward to not being a full-time leader and instead maybe finding new, creative ways to serve our community in the future on a more relaxed basis."
Content of the article
Her 37-year career in healthcare has its roots in nursing. A strong advocate for social justice, child welfare and poverty issues, Kaffer said Monday she would likely run for board or other advocacy roles in those areas in coming years.
"It's time to put my family first and then add work opportunities while my family doesn't need me," she said. "That's not how it's been, which is to say my family gets all the time the job didn't need me."
Kaffer was named the hospital's CEO in July 2014, replacing former boss Ken Deane less than a year after moving from Ouellette to Prince Road. She has been with HDGH for 10 years and rose to the top position after serving as Vice President and Chief Nursing Officer.
Content of the article
Prior to that, much of her nursing and administrative career was spent in the Toronto area, but she came to Windsor after serving as vice president and chief nursing officer at a hospital in New Brunswick. Scotland.
Kaffer cited Hôtel-Dieu Grace's "commitment to exceptional patient care" and recent advances in addiction treatment and mental health care in the local community among his proudest accomplishments during his tenure. mandate.
His decision to retire was "emotional and difficult", including time for reflection in the hospital's healing garden. She began telling the board of her decision in September, but quickly took comfort knowing that Marra would become the next CEO.
"I hand over this organization to my friend and colleague who is someone I have great respect and admiration for," Kaffer said. "I know the organization will be in good hands with Bill. It reassures me that I am leaving the team in the hands of someone whose integrity and commitment are unquestionable.
Content of the article
Courage and Grace: Windsor's Hôtel-Dieu Grace Healthcare shares the stories of its staff in the time of COVID

Hotel-Dieu Grace Healthcare supports a greater patient load

Province approves new Ontario Health Team for Windsor-Essex
Hospital board chairman Brian Payne described Monday's double announcement as a "bittersweet day."
"The board is sad to see (Kaffer) retire," he said. "We came to Prince Road and Jan's brand is all over this campus. We recruited new employees, new programs. Jan has been an absolutely faithful leader. All she has given to this organization has been to better not only Hôtel-Dieu Grace Healthcare, but the community of Windsor-Essex.
"We can never thank her enough. The Hôtel-Dieu was created 130 years ago and there have been many CEOs. When history is written, Jan Kaffer will become one of the greatest leaders this organization has ever had.
At the same time, the replacement decision was pretty easy for the board given Marra's track record, Payne said.
"There is no better person internally or externally than Bill Marra to lead us into the next generation of what Hotel-Dieu Grace Healthcare is," he said. "He will do a phenomenal job following up on all the great work that Jan has done."