Kelly Wearstler Bets on Patterns and Colors at Downtown LA Proper Hotel
American designer Kelly Wearstler unveils bold patterns and statement colors in the interiors of the Downtown LA Proper Hotel, the latest outpost of the Proper Hotel Group which champions a "softer kind of luxury".
Located between the city's South Park and fashion districts, the 147-room maximalist hotel reinvigorates a historic 1920s building originally designed as a sports club by architects Curlett & Beelman.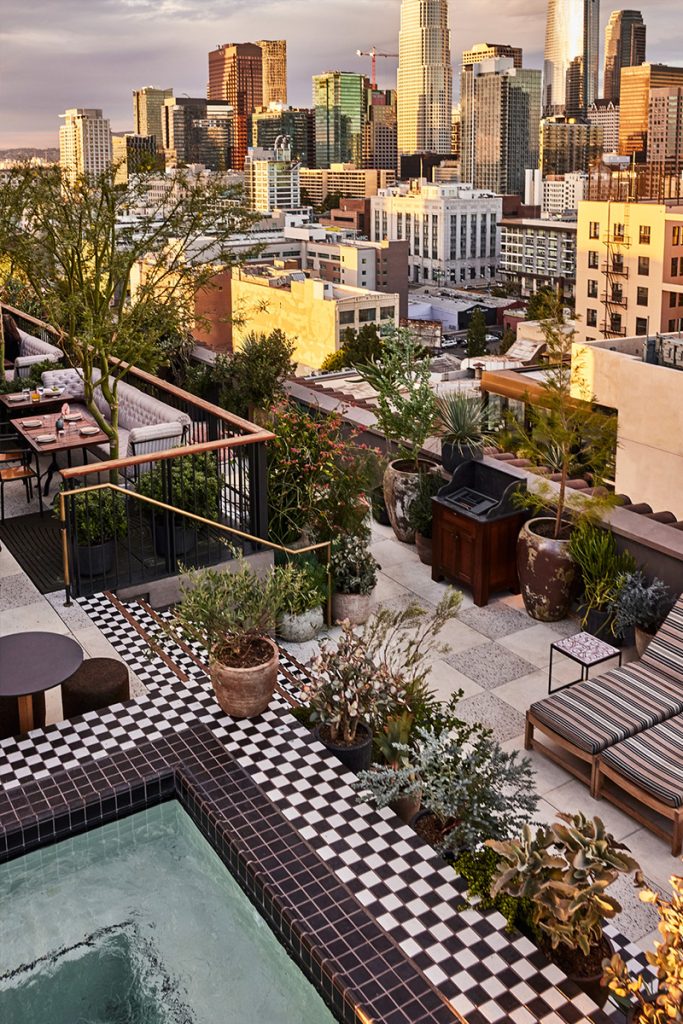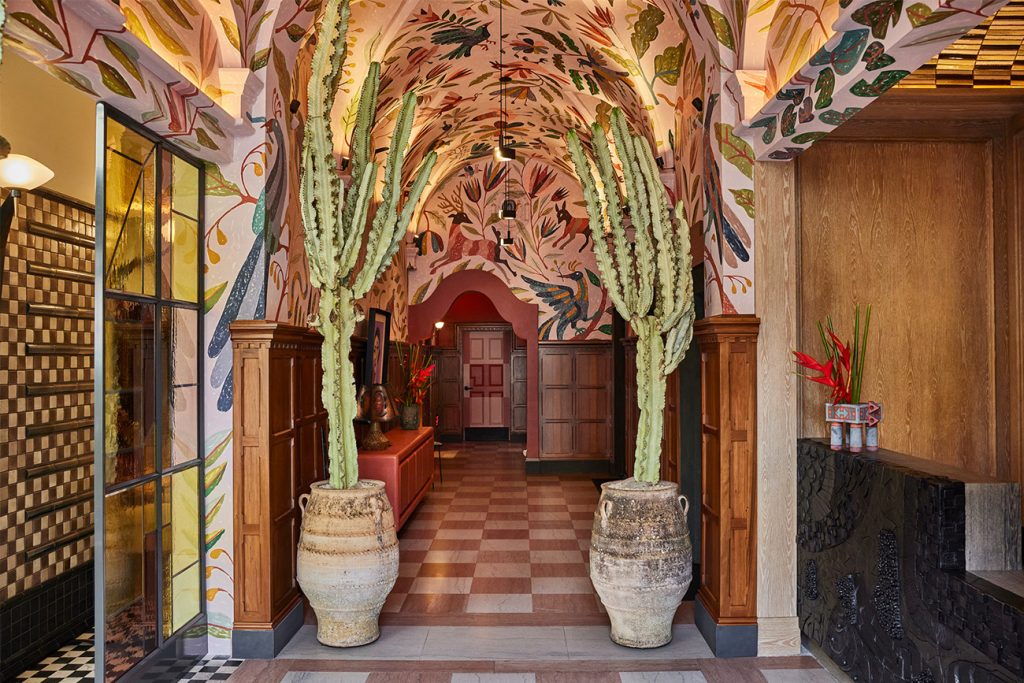 Said Wearstler: 'Provocative colors and textures, artisanal pleasures and selected vintage furniture [are] superimposed on the historic architecture to provide guests with a proper grand arrival.
Tiling plays a huge role, with 136 patterns (old and new) used to add texture to spaces, ranging from brown and white tiles in the dining room (a pattern echoed by upholstered headboards in the bedrooms ) with earthy sandstone and cocoa. color floor tiles.
Wallpapers and colors also go hand in hand: Wearstler favors jewel tones and bright pops of yellow, terracotta and burnt reds, and emerald greens, contrasted by zigzag Mexican textiles, corduroys, Moroccan elements in deep wood.
Downtown LA Proper Hotel Rooms Start from $340 per night, and guests can enjoy the view from the rooftop bar and pool which offers stunning sunset views. There's also an impressive triple list of restaurants housed in the hotel, with signature restaurant Caldo Verde run by James Beard Award winners Suzanne Goin and Caroline Styne.
Maximalist hotels that celebrate color and pattern
Hotel Ivens brings a Portuguese touch to maximalism in Lisbon
Check out Eagle & Hodges' very British makeover of the Oakley Court Hotel in Windsor