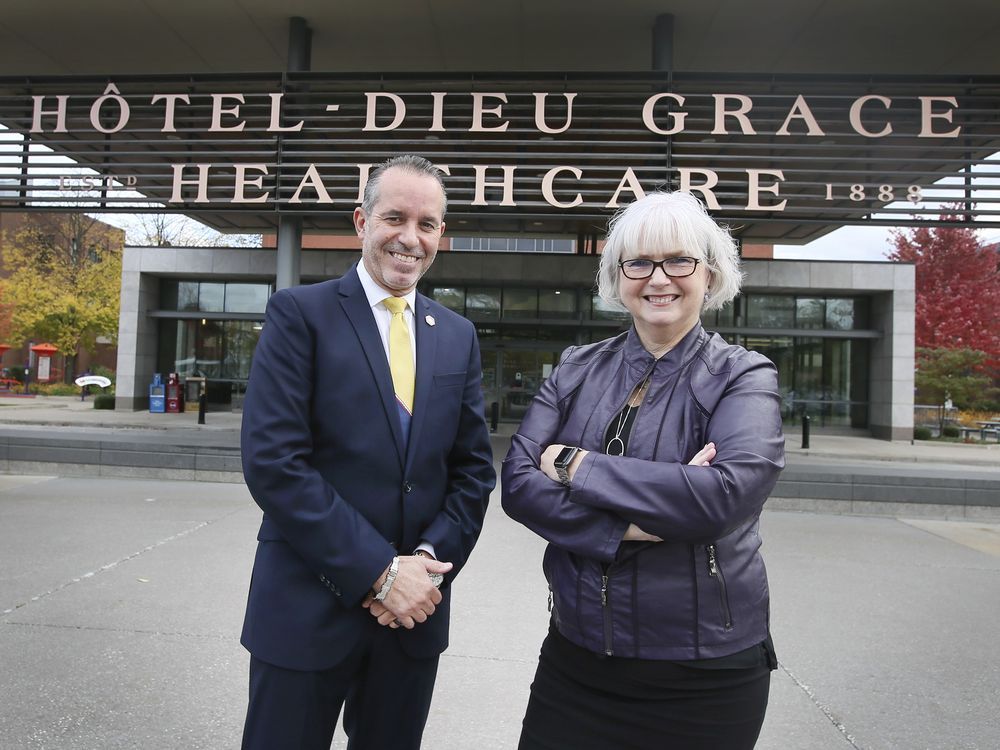 Marra officially takes over the general management of Hôtel-Dieu Grace Healthcare
Content of the article
Hôtel-Dieu Grace Healthcare announced that the transition first indicated two months ago for Bill Marra to take over as President and CEO of the hospital was officially completed on January 1, earlier than expected.
Content of the article
Marra, 56, has been chosen by the hospital board to replace Janice Kaffer who announced her retirement after more than seven years in the top job.
The transition was originally scheduled to take place no later than March 31, 2022, but the board felt it was best to drive change forward and have a "single voice of leadership" given that the recent surge in COVID-19 involving the Omicron variant continues to be an emerging crisis.
Kaffer and Marra both promised a "smooth" transition at the helm of the 1,200-staff hospital, given the two worked closely together throughout his previous tenure as vice president of the Hotel-Dieu Grace.
Marra is now officially the hospital's CEO, with Kaffer offering to remain available as an "advisor," according to a statement from the board on Friday.
Content of the article
"There have been discussions with Omicron impacting our overall response to the pandemic, which will require decisions on human resources and other mitigating measures," Marra said. "We didn't want any confusion around leadership with the two of us on site. We have therefore accelerated the deadlines.
"We've both been working towards this for weeks now and felt it was the best thing to do moving forward. I can't be more prepared than I am today.
Kaffer will continue to oversee "a few important projects" at HDGH and will be available at all times as an adviser, Marra said.
"She was also convinced it was the right decision," he said. "She cares so much about this organization and the people here. We have consulted with the Board of Directors and our stakeholders. Everyone agreed that it made operational sense.
Content of the article
Marra's history dates back some 40 years to the hospital given that he was first employed there for several years as a teenager when it was simply known as Hotel-Dieu and located on Ouellette Avenue.
The longtime former city councilor also sat on the hospital's board and served as its chairman for a long time around 20 years ago.
Most recently, he served as Vice President for the past seven years in various roles following the hospital's move in late 2013 to the current location on Prince Road. His last job was as Vice President of People, Mission, Communications and Corporate Affairs.
Kaffer, 62, helped lead the transition after moving to Prince Road and the expansion of services at the West City Hospital, including leading the facility during the ongoing COVID-19 pandemic .
Her 37-year career in health care has its roots in nursing, while she has also been a strong advocate for issues of social justice, child protection and poverty.
She was named the hospital's CEO in July 2014, replacing former boss Ken Deane less than a year after moving from Ouellette to Prince Road. She had worked for HDGH for 10 years and rose to the top position after serving as Vice President and Chief Nursing Officer.