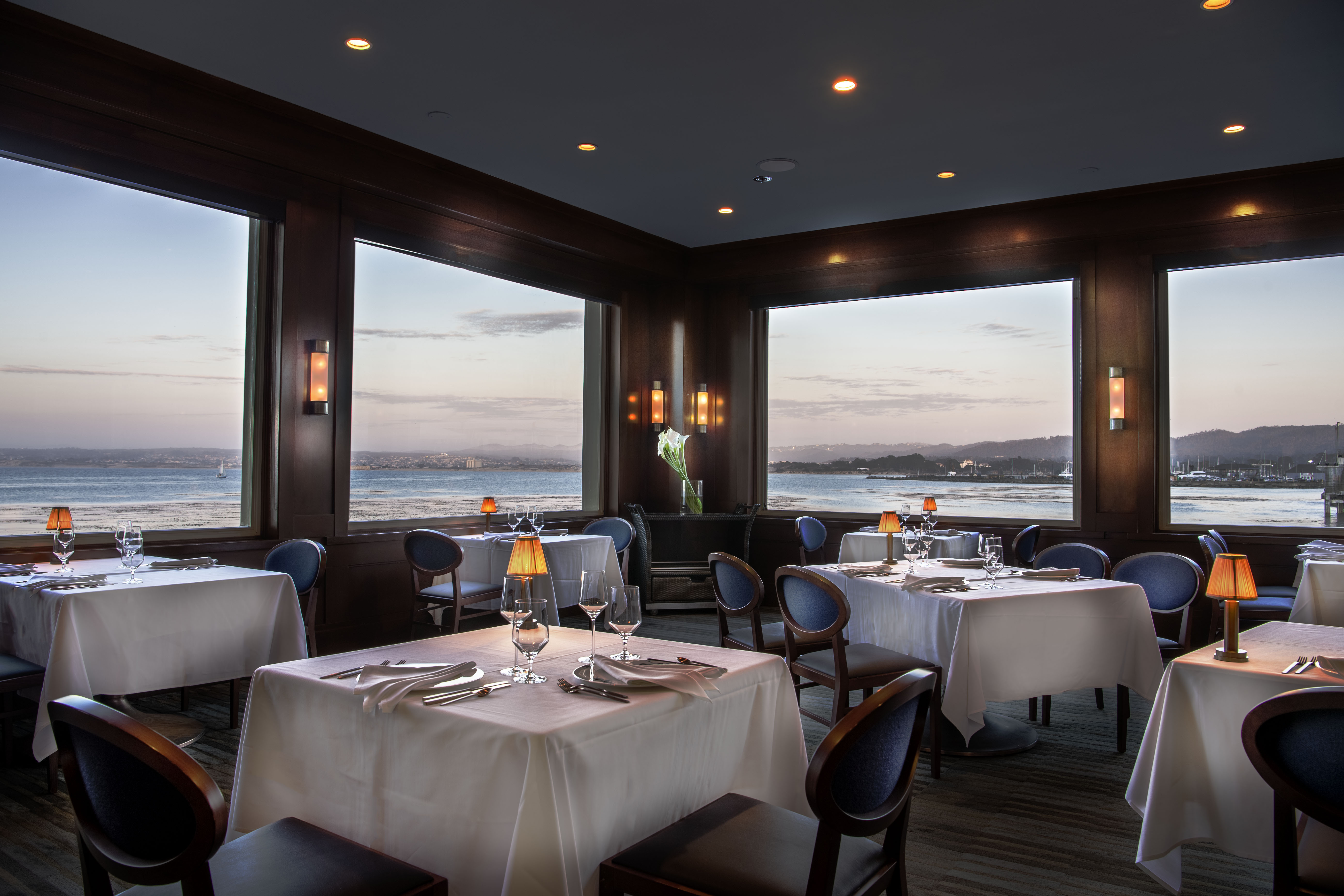 Monterey Plaza Hotel & Spa presents an elevated dining experience with an exclusive new restaurant and coastal cuisine
"I am honored to be able to present an elevated dining experience at the Monterey Plaza Hotel & Spa, one of a kind on the Monterey Peninsula," said Chef Michael Rotondo.

MONTEREY, CA (PRWEB)
February 07, 2022
Monterey Plaza Hotel & Spa, the first beachfront property located on historic Cannery Row, announces the launch of Coastal Kitchen, an elevated beachfront dining experience showcasing local and seasonal dishes. With new Executive Chef Michael Rotondo at the helm, Coastal Kitchen inaugurates the only menu of its kind on the Monterey Peninsula, based on carefully crafted tasting menus using the treasures that abound in the hotel's Coastal Region. In keeping with the proximity to the Monterey wine region, the multi-course meal is paired with sublime pairings curated by sommelier Conrad Reddick.
"I am honored to be able to introduce an elevated dining experience to the Monterey Plaza Hotel & Spa, one of a kind on the Monterey Peninsula," said Chef Rotondo. "This epicurean journey invites you to savor the flavors of the California coast while paying homage to local producers and farmers, awakening the senses course after course."
Set in an elegant indoor dining room with sweeping views of Monterey Bay, Coastal Kitchen offers a chef's tasting menu showcasing fresh ingredients sustainably sourced from the bay itself and local farms, with 98 % of all ingredients grown within 160 km of the restaurant. The dining experience begins with a selection of seasonal vegetables prepared to showcase their versatility, including artichoke with apples and red frill; honey pumpkin with blinis and whipped mascarpone; and heirloom beets with tangerine and citrus lace. Course highlights cover the sea scallop, with lacinato kale and almonds, balanced by buttermilk ponzu, almonds and horseradish; wood-fire roasted black cod – a complex and fulfilling local catch found in the waters most of the year – paired with crisp, crisp flavors such as kohlrabi, bleeding heart radish and au jus vinaigrette carrot; hand-cut pasta, made with black truffles and spigarello, served at the table in a hollowed-out local sheep's cheese, thrown in front of the guests; and Snake River Farms New York Striploin, with conical cabbage, onion soubise and forbidden black rice, all cooked in a wood-fired oven, giving the flavors a robust, smoky finish. Seasonally inspired dishes are expertly paired with rotating wines from the world's most important and intriguing coastal regions, all perfectly complementing the irresistible progression of flavors on the menu. Coastal Kitchen is open for dinner Thursday through Saturday, 5:30 p.m. to 8:30 p.m.
Chef Rotondo's impressive background includes roles in several Michelin-starred restaurants and Forbes five-star hotels across the United States and Europe, including the Four Seasons Resort Palm Beach in Florida, L'Auberge du Pont de Collonges in Collonges-au-Mont-d'Or, France and Charlie Trotter's in Chicago. In 2008, he received the "Most Promising Chef" award from chefs Daniel Boulud and Thomas Keller after taking part in the Bocuse d'Or culinary competition in the United States. Most recently, he served as executive chef at the Ritz-Carlton San Francisco and was awarded for the hotel's Parallel 37 restaurant by Forbes and Zagat.
"The culinary program at Monterey Plaza Hotel & Spa is appreciated, and we really saw an opportunity to continue to improve the experience while keeping it accessible," said Chef Rotondo. "We look forward to welcoming travelers and locals alike to enjoy this unforgettable new property."
Coastal Kitchen is located in the Monterey Plaza Hotel & Spa at 400 Cannery Row, Monterey, CA 93940. For more information or reservations, call (877) 862-7552 or visit http://www.montereyplazahotel.com.
###
ABOUT MONTEREY PLAZA HOTEL & SPA

A 13-time Forbes four-star hotel and rated number one in Monterey by TripAdvisor, the Monterey Plaza Hotel & Spa is located along California's rugged coastline, in the heart of historic Monterey Bay, with a heritage and heritage impressive buildings dating back to the early 1900s. Nicknamed "The Great Lady of the Bay", the hotel houses 290 recently renovated rooms and suites. the signature Vista Blue Spa, with stunning views of Monterey Bay; distinctive dining options at Coastal Kitchen, Schooners Monterey, Tidal Coffee and Lobby Lounge; a large entrance hall; and outdoor spaces. Perched directly on Cannery Row, the hotel's convenient location provides easy access to the area's most vibrant attractions, including the Monterey Bay Aquarium, Fisherman's Wharf, and leisure activities such as world-class golf, sailing, scuba diving and whale watching. For more information, please visit: http://www.montereyplazahotel.com.
Share the article on social networks or by e-mail: