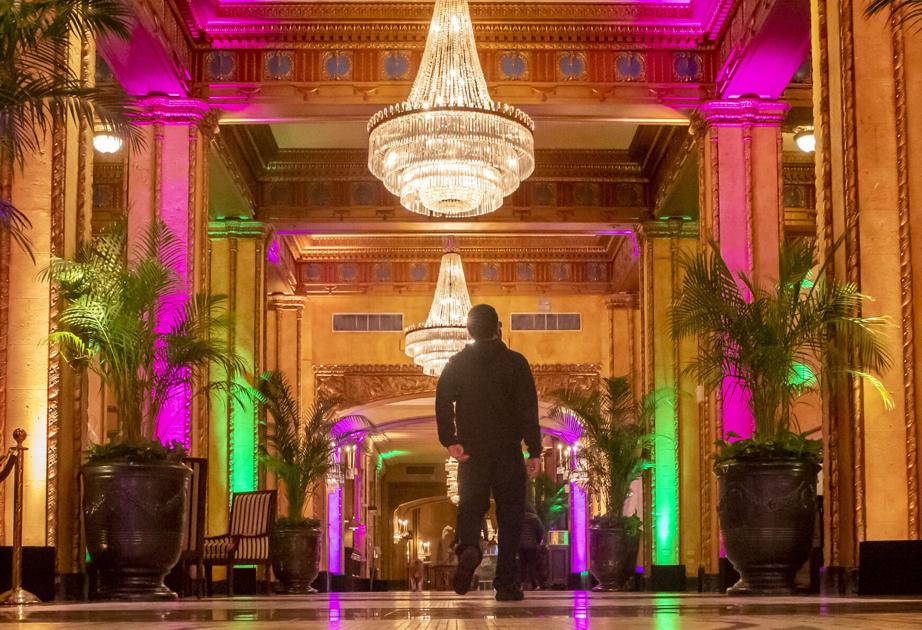 New Orleans hotels see a small jump in Mardi Gras guests, but how does that compare to previous years? | Economic news
New Orleans hotel operators expect a modest increase in guest numbers for the last weekend of carnival season, but with parades canceled and officials threatening more restrictions related to the pandemic, none anticipate something close to a normal Mardi Gras.
The city's largest hotel properties like the Monteleone Hotel, the Sheraton on Canal Street, the Royal Sonesta on Bourbon, the Roosevelt on Roosevelt Way and Loews on Poydras Street predict bookings to peak somewhere between 50% and 60% capacity on the weekend before Mardi Gras, according to hoteliers and owners.
Estimates, based on current bookings, would represent a jump from more recent weekends during the pandemic, when hotels filled about three in ten rooms, although they are well below typical Mardi Gras levels.
Stephen Caputo, general manager of Monteleone, said the Royal Street monument had reservations for around 30-35% of its 570 rooms for Saturday February 13, when visitor numbers are expected to peak before Shrove Tuesday February 21. 16. He said he expected this to increase over the next week.
"The weekend is looking to be pretty solid, relatively, and by the time we get there we should be around 50%," Caputo said.
Larger hotels were on average more optimistic than respondents to a recent survey by New Orleans & Co., the city's tourism marketing agency. All 23 hotels surveyed said they expect occupancy rates to peak at 41% on February 13, then drop back to 11% the following Thursday.
According to hospitality consultant STR, hotel occupancy rates in January were on average just over 30%. Room rates also fell sharply, so that revenue per available room (REVpar) averaged $ 28, well below breakeven for most hotels.
Last year, during the extended Mardi Gras weekend, occupancy rates were on average well over 90% for the four most popular carnival nights and the REVPar, which takes into account fares and occupancy, was over $ 250, according to STR.
Still, the expectation that New Orleans' biggest hotels could be half-filled for the last weekend of Carnival is a sign of hope for the hospitality industry, but a potentially worrying development for officials in charge of the hospitality industry. public health.
With the coronavirus still spreading rapidly, thousands more revelers drinking and gathering for all the festivities will undoubtedly be more cases.
And although the city has put in place restrictions banning large public gatherings, few have observed them in the French Quarter in recent weekends. On Tuesday, after videos of crowds on Bourbon Street sparked outrage on Saturday, town hall spokesman Beau Tidwell warned the city was still considering more restrictive measures and large gatherings would not be allowed.
"We remain in a dangerous environment and they will not be allowed on Shrove Tuesday or the days before it," he said.
However, a few small events are planned. Despite the bleaker outlook this year, Al Groos, managing director of the Royal Sonesta, said the Bourbon Street hotel is planning to conduct a version of its 'Greasing the Poles' event, which has been held outside for 50 years. of the hotel. on Bourbon Street.
The event will be held this year in an interior courtyard of the hotel and has the theme "Mardi Gras MASKERade", to integrate the pandemic protocol in a festive way. It will be broadcast live on Facebook and hosted by burlesque artist Trixi Minx.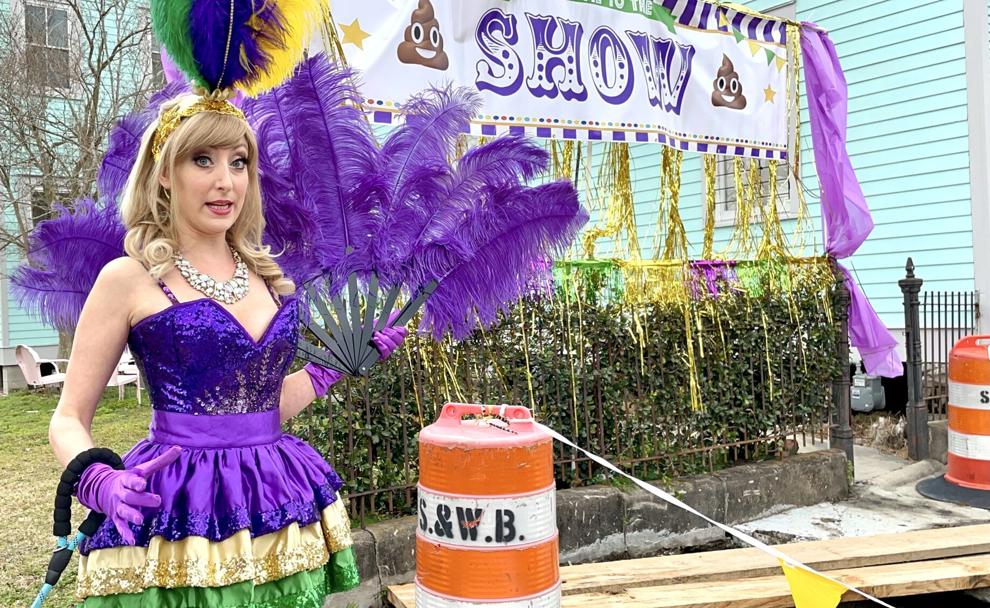 The Sheraton and its partner hotel, the Marriott on Canal Street, are also looking to make the most of the lost Mardi Gras season, offering packages that will allow guests to enjoy some of the city's impromptu Mardi Gras celebrations.
Scott Jernstrom, director of sales and marketing for the two hotels, said the offer is a three-hour chauffeured tour for up to six people to see the house tanks that have cropped up around town. Hotels will provide a $ 100 food and drink credit for the trip.
"We hope to see more people visit to find out how the city embraces the carnival season," Jernstrom said.
Still, for some of the city's smaller operations, it's a matter of survival this year.
Monica Ramsey, owner of the Canal Street Inn, said over the past five years she has asked Kenner Ardent Services power company to book all of its 20 rooms and bring in crowds of several hundred people to watch the Endymion parade from his vantage point.
"This year I'm just looking to survive," she said. "I know things are going to get better but my goal now is just to pass and we only had one, two people a week, that's it."
She said Ardent Services has decided to rebook all of their rooms this year, even though they plan to only have a maximum of 20 people for a "corporate retreat," which will have some sort of muted food and drink event on Saturdays.
"They decided to do it just to keep their business with me and to support the restaurant business," Ramsey said. "And every penny counts, let me tell you."