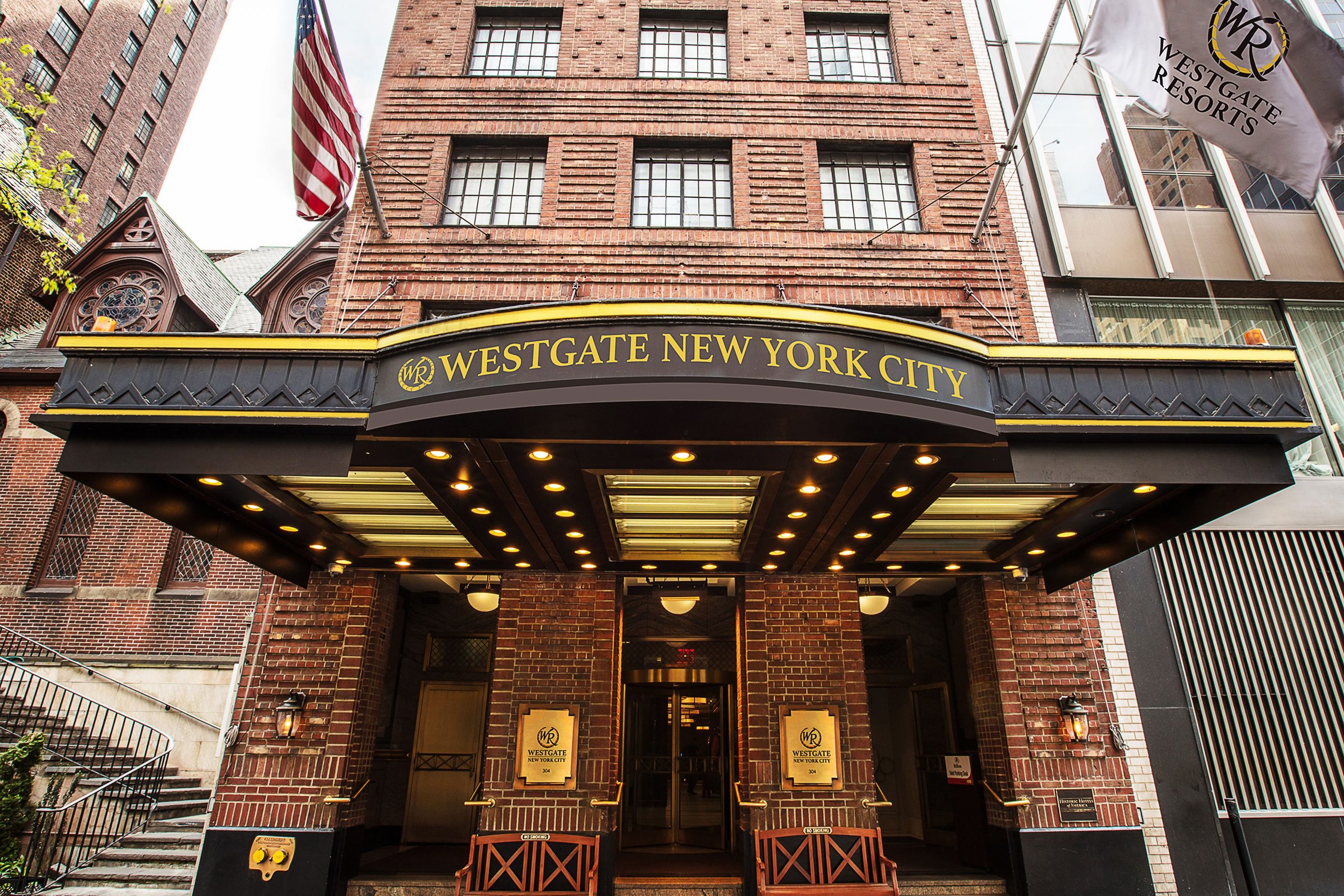 Newly Renovated Manhattan Hotel Offers Upscale Amenities, Superb Location, and Nods to the Past
The Westgate New York Grand Central offers luxury and style in a historic setting in Tudor City, a quiet slice of Midtown East
We don't normally associate the word "comfortable" with New York, but a cozy feeling came over me as I made a new discovery on my recent trip there. I know most of the neighborhoods in the borough of Manhattan, but I probably wouldn't have stumbled upon historic Tudor if I hadn't stayed at the new Westgate New York Grand Central.
Nestled in the Murray Hill neighborhood on the eastern flank of Midtown Manhattan, Tudor City, a leafy residential oasis brimming with Old World charm and the architectural flourishes of high-rise buildings nearly a century old, has proven to be an excellent base of operations, and the Westgate the perfect nest.
Grand Central Terminal and the heart of tourist activity was a short walk from my East 42nd Street hotel. The United Nations headquarters, an East River landmark, was only two blocks away in the opposite direction. (I always like to stay in hotels near Grand Central, so the Westgate definitely fits the bill.)

The 300-room Westgate New York Grand Central occupies two red-brick towers in Tudor City, an ambitious development begun in 1927. Designed to be a self-contained community, Tudor City was the world's first residential high-rise district. In 1930, it had 2,800 apartments and 600 hotel rooms. The Westgate was originally the Tudor Hotel and for many years was a Hilton. Of all the historic hotels in New York City, the Westgate New York Grand Central has most artfully captured the golden glow of the 1930s.

Renaissance of a classic hotel
Westgate Resorts opened the hotel in June 2018 and celebrated a grand reopening on July 4, 2021. In a major makeover, the 20- and 17-story towers from 1927 were completely gutted, but the original moldings and exterior windows have survived. There are 38 different room configurations and 13 rooms have a private balcony or terrace. The 42nd Street facade is currently being renovated.
Westgate's inviting lobby features a faux fireplace, sitting areas, and gilded Art Deco-inspired screens. Its most striking features are works of art depicting glamorous women, including framed reproductions of iconic Gustav Klimt paintings. Most recognizable is Klimt's work commonly referred to as The golden woman, a portrait of the Viennese socialite Adele Bloch-Bauer on a gold field, Byzantine-looking mosaics. Auctioned for $135 million in 2006, the Austrian artist's 1907 masterpiece was the most expensive painting ever purchased. The Jewish family's quest to recover the portrait, stolen by the Nazis during World War II, has been the subject of golden womana 2015 film starring Helen Mirren and Ryan Reynolds.
The same golden portrait adorns the walls of the bedrooms. Another Klimt painting of the woman, Judith and the head of Holofernes, also appears around the hotel. These classics add a feminine touch that contrasts with the masculine Gothic-style decor elements reflecting Tudor City architecture, such as the black metal bands dividing the bedroom panes and the two arbor-shaped entrances to the Tudor City Tavern. , the social center of the hotel.
A friendly meeting place
With its exposed brick walls and columns, the rustic lobby lounge bar, which serves as a breakfast room in the morning, exudes a cellar vibe. Light fixtures include brass wall sconces and circular chandeliers surrounded by bulbs. There are booths, marble tables, and padded chairs with pillows. On the other side, stools are available at the bar and a long high table.
The bar offers a wide variety of whiskeys and bourbons, as well as signature cocktails like Moon Over Manhattan, a blend of vodka, elderflower liqueur and white cranberry juice served in a martini glass and garnished with a edible orchid frozen in a sphere of ice. Tudor City Sunrise combines fresh squeezed lime juice, Campari, pineapple juice and egg whites.
Tudor City Tavern serves Starbucks coffee and can prepare a to-go breakfast box that includes yogurt, orange juice, a bottle of water, an energy bar, and pastries like a muffin, croissant, and waffle. sugar. The adjacent Tudor City Marketplace sells sundries, snacks, fresh fruit, and breakfast foods, and has two microwaves.
Rooms offer comfort and style
In the bedrooms, the classic wrought-iron window grilles and fixtures are repeated in the full-length arched mirror. Rivets adorn the desk, chest of drawers, bedside tables and white leather bed topped with carved wood. In-room amenities include a 51-inch LED TV, mini-refrigerator, laptop safe, ironing board and iron, and coffee maker. The mirror above the desk mimics the cloverleaf pattern often seen in Gothic tracery. The sparkling bathrooms feature a large backlit LED mirror, quartz vanity and magnifying makeup mirror. My king suite, room 1411, had a white leather sofa bed. All rooms have herringbone flooring, as does the hall.
Triple-glazed windows keep out much of the traffic noise and open to let in fresh air. I had views of the balconies, terraced gardens and penthouses of Tudor City period buildings embellished with terracotta medallions, limestone window trim, crenellated roof turrets and other neo-Gothic embellishments typical of those found throughout the neighborhood. It was like waking up in merry old England or on a collegiate Gothic-style college campus. Some rooms offer views of the East River and the United Nations compound.

Historic residential area with parks and restaurants
A doorway east of the Westgate stands the 1871 Covenant Church, a red-brick Presbyterian house of worship that wraps around the back of the hotel. Note its oversized wooden door, its green copper bell tower and its Tudor-style half-timbered facade. Ornate Gothic styles and Victorian details embellish the chapel and parish house.
Walk further east and up a flight of stairs to the elevated section of Tudor City that overlooks 42nd Street, which was lowered in 1950. Two private, intimate parks with benches, bistro chairs, decorative lampposts, mature gardens and trees provide space for relaxation, contemplation or a quiet lunch. Across the street (Tudor City Place), the 1927 Prospect Tower is home to the Tudor City Steakhouse, which opened as the Tudor City Restaurant in 1928. The 25-story residential tower, with its entrances vaulted ceilings and leaded glass, is considered the grand dame of Tudor City and features a "Tudor City" rooftop sign that lights up at night.
One block from the 1930 Windsor Tower, the tiny Tudor Cafe serves Algerian and Moroccan specialties like couscous, harira soup, mint tea, honey-soaked pastries, potato-stuffed samosas and meat, lamb and chicken pastilla and tajines (Moroccan). stews).
After a long day of sightseeing in Manhattan, it's comforting to know that a good night's sleep awaits you at Westgate New York Grand Central in peaceful Tudor City. Walking east on 42nd Street towards the still-upright "Tudor Hotel" neon sign on the North Tower, a beacon for generations of travelers, you are assured that your home is ready to welcome you. again.
Westgate New York Grand Central, a member of the National Trust for Historic Preservation's Historic Hotels of America, is one of 22 U.S. properties owned by Westgate Resorts, a private company based in Central Florida. I had known about their resorts in Orlando for a while and was excited to broaden my horizons with the New York stay.
For more information about Westgate New York Grand Central, call 212-986-8800 or log on to www.westgateresorts.com.
By Randy Mink, Editor