The hottest hotel openings
As Egypt finally rolls off the UK's red list, we imagine some of you are already considering flights for your next UK getaway. With many of us locked in our homes for most of the past year and a half, London is gearing up to reclaim its title as the ultimate hub for bespoke and luxury international travel. In 2020 alone, a record 65 hotels opened in the capital. How do you know which ones are worth the money? Don't worry, we've got you covered.
The Londoner, Leicester Square
Launched as the world's first "super boutique hotel", The Londoner steals first place in just about every category. Boasting 350 rooms and a prime location in London's legendary Leicester Square, this chic new addition to the city's luxury boutique hotel scene offers guests incredible views of the capital from its elegant lounge on the azayaka roof. Costing over £ 300million to build and costing you over £ 500 a night, you'll be pleased to know this hotel is equipped with all the amenities: a private social club, a stunning Retreat pool, imported Japanese whiskeys and gorgeous design throughout.
Beaverbrook Townhouse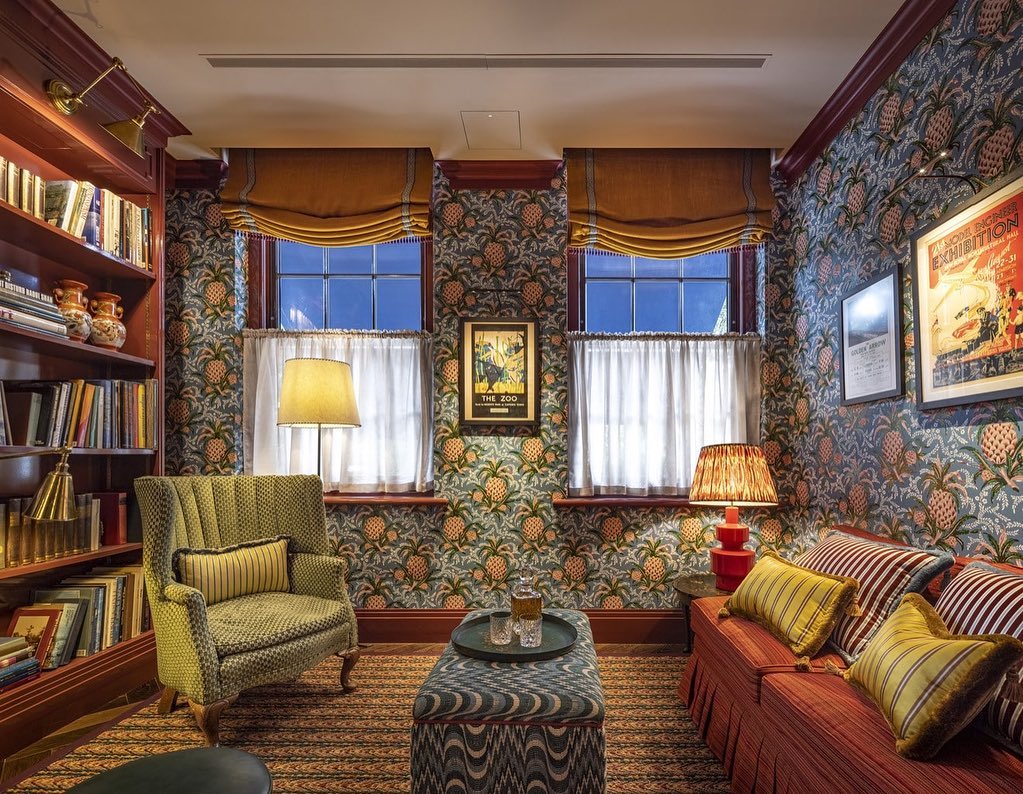 Want something a little more understated, without sacrificing luxury? The Beaverbook Town House is a 5-star luxury hotel nestled among authentic London mansions overlooking the leafy Cadogan Gardens in Chelsea. Occupying two Georgian townhouses, this 14-suite hotel promises quintessential British charm with a twist: savor artful Japanese cuisine in the hotel's Art Deco-inspired bar and restaurant.
Awning by Hilton London City
Opening next month, the UK's first Canopy by Hilton London City will open in London's East End for those seeking a stylish and tranquil stay in the city. When not taking advantage of the bright and airy urban rooftop lounge, guests can grab a free bike and explore nearby London attractions, such as St Paul's Cathedral or Borough Market. This one is the perfect option for those who prioritize relaxation: soft, silky and floral throughout – the decor of the Canopy is second to none.
STAY Camden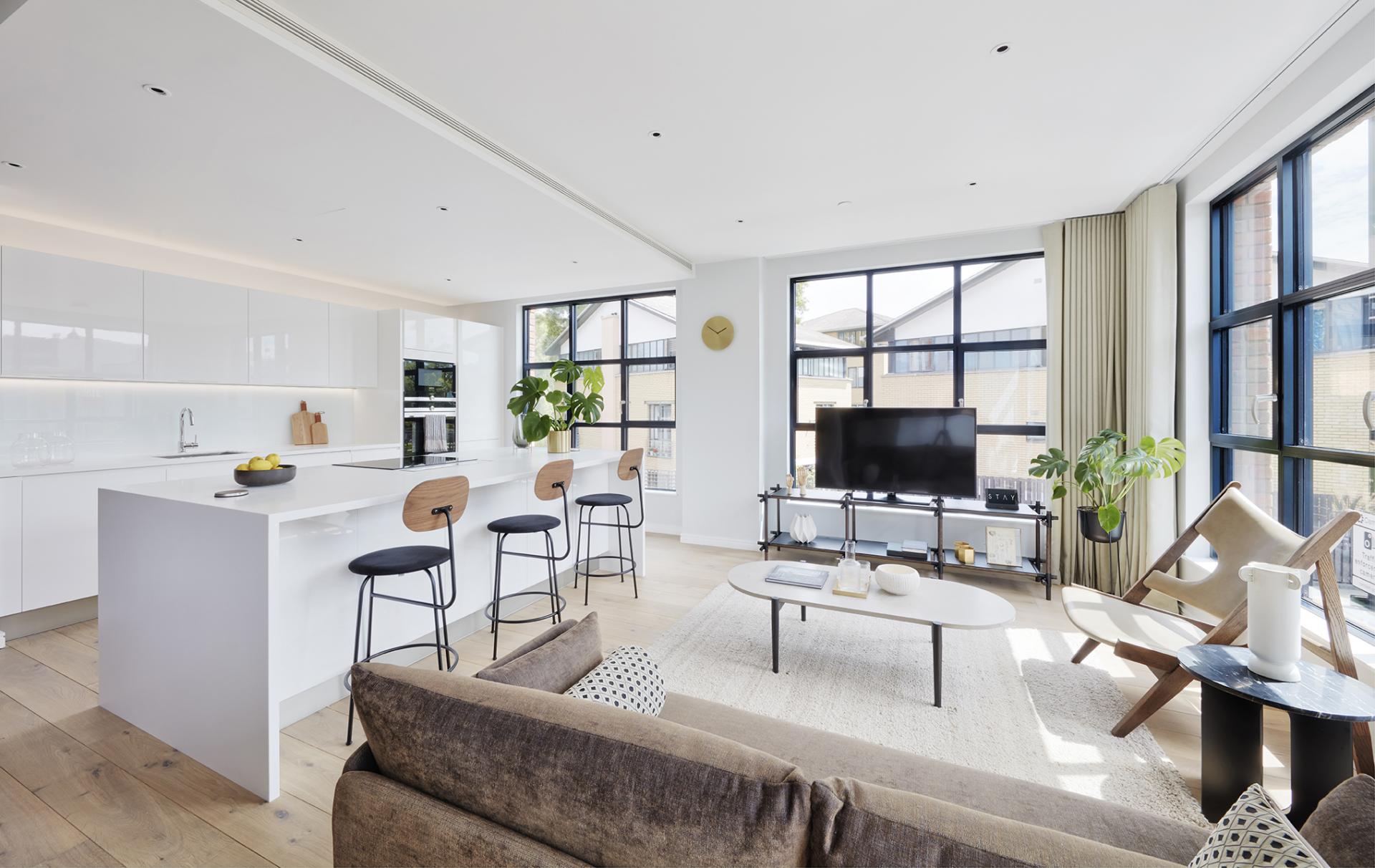 This luxury boutique hotel gives us a taste of the life we've always dreamed of but never had. STAY Camden's 169 serviced apartments look a lot more like houses than hotel rooms. With an intuitive, modern design with rainfall showers and state-of-the-art kitchens, these condos in Camden are the kind of thing true Londoners would love to own.
Castle Denmark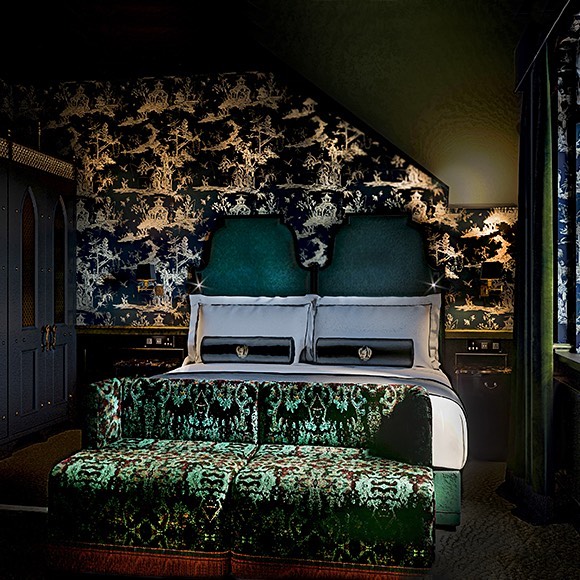 Brand new this summer, this luxury hotel on London's iconic Denmark Street is a must-see for fans of British music culture. This is where the Rolling Stones recorded their debut album, the Sex Pistols once lived, and the place where many people think Ziggy Stardust was born. Paying homage to the legendary artists for whom the hotel's street is famous, each of its 55 suites tells one of four distinct tales. Choose between 'Vintage Gothic', 'Timeless Grandeur', 'Modern Psychedelia' or 'Punk Now' to experience your stay in style.
NoMad London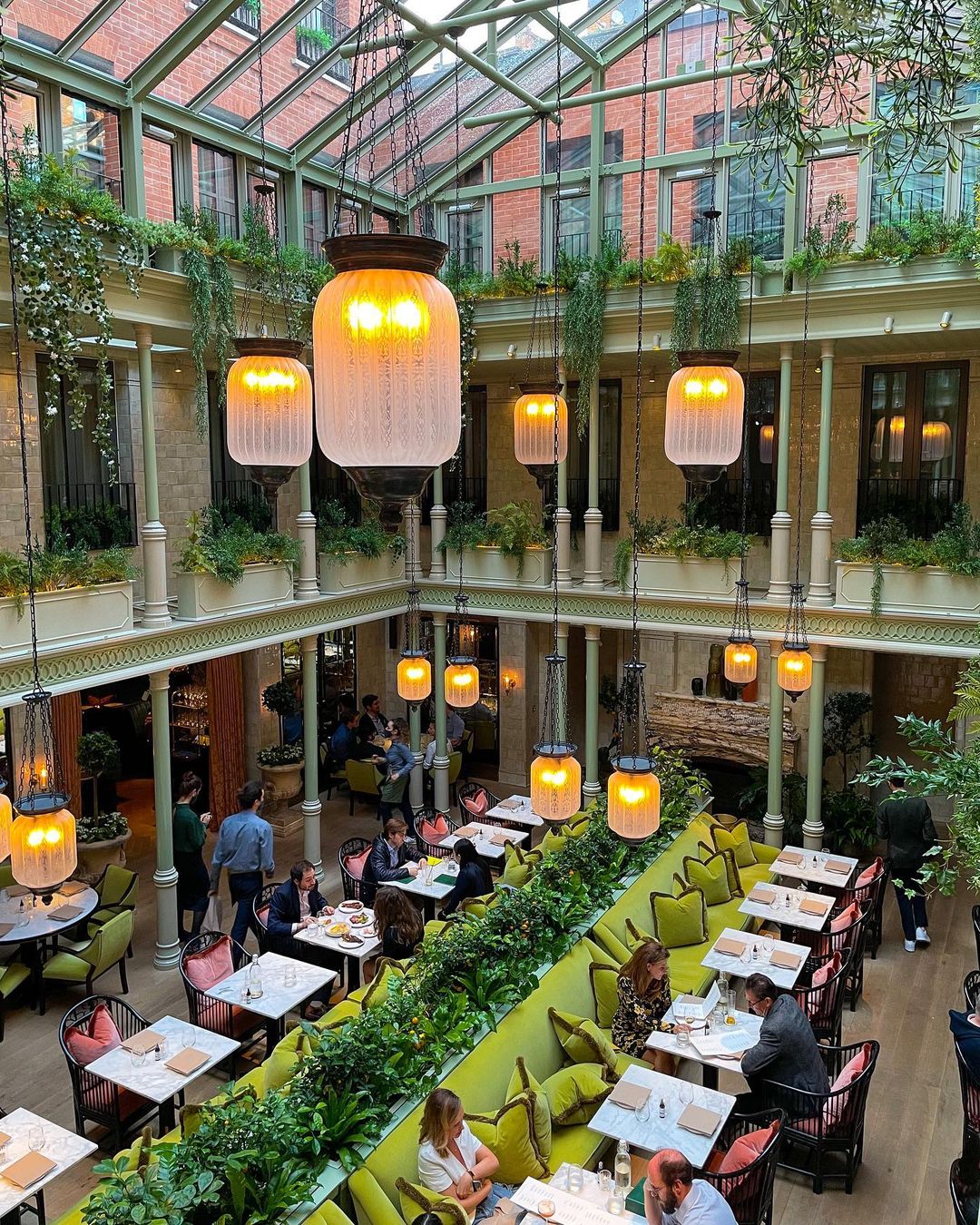 Ideally located for the shopaholics among you, this luxury hotel in Covent Garden draws on its building's rich, historical and somewhat morbid past. Sleek decor is beautifully dark, with dark plush seating and fancy, moody wallpaper contrasting exquisitely with muted gold furniture and chandeliers. The Former Bow Street Magistrate's Court is famous for the accused criminals it tried, including Oscar Wilde and the infamous Krays.
London treehouse
Technically this one shouldn't have been on the list – as the hotel actually opened at the end of 2019 – but we couldn't not include this one! Treehouse London will definitely be a favorite for anyone who likes to bring a little more of the jungle to their urban adventures. With lush green foliage hanging from various ceilings, rustic wood decor, and four cozy restaurants to choose from, the big kids inside all of us will be equally pleased with a stay at this 4-star Marylebone hotel.
nhow london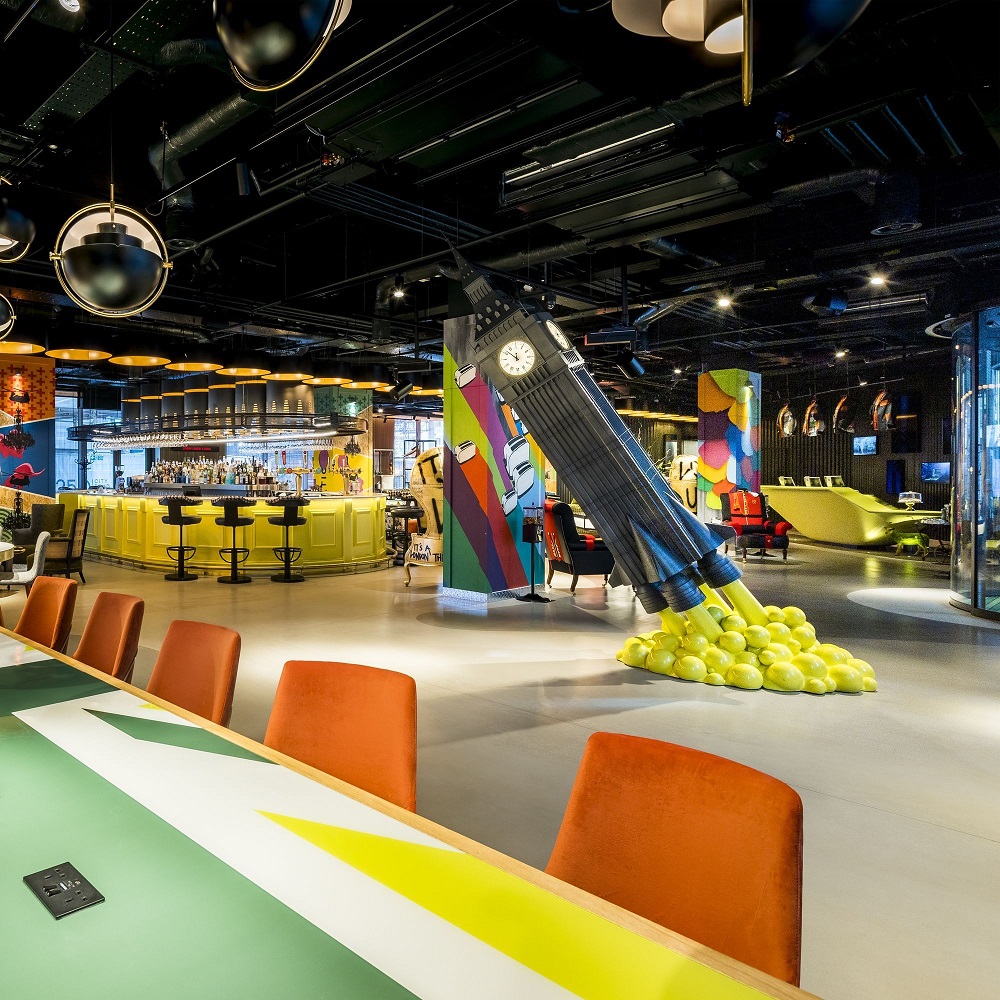 You won't find anything more British than this. With a Big Ben rocket sculpture in the lobby, an on-site British pub, portraits of royals and punk graffiti everywhere, nhow London has all the bells and ribbons you need (literally!) You are setting off to Great Britain. Brittany.
Zedwell Trocado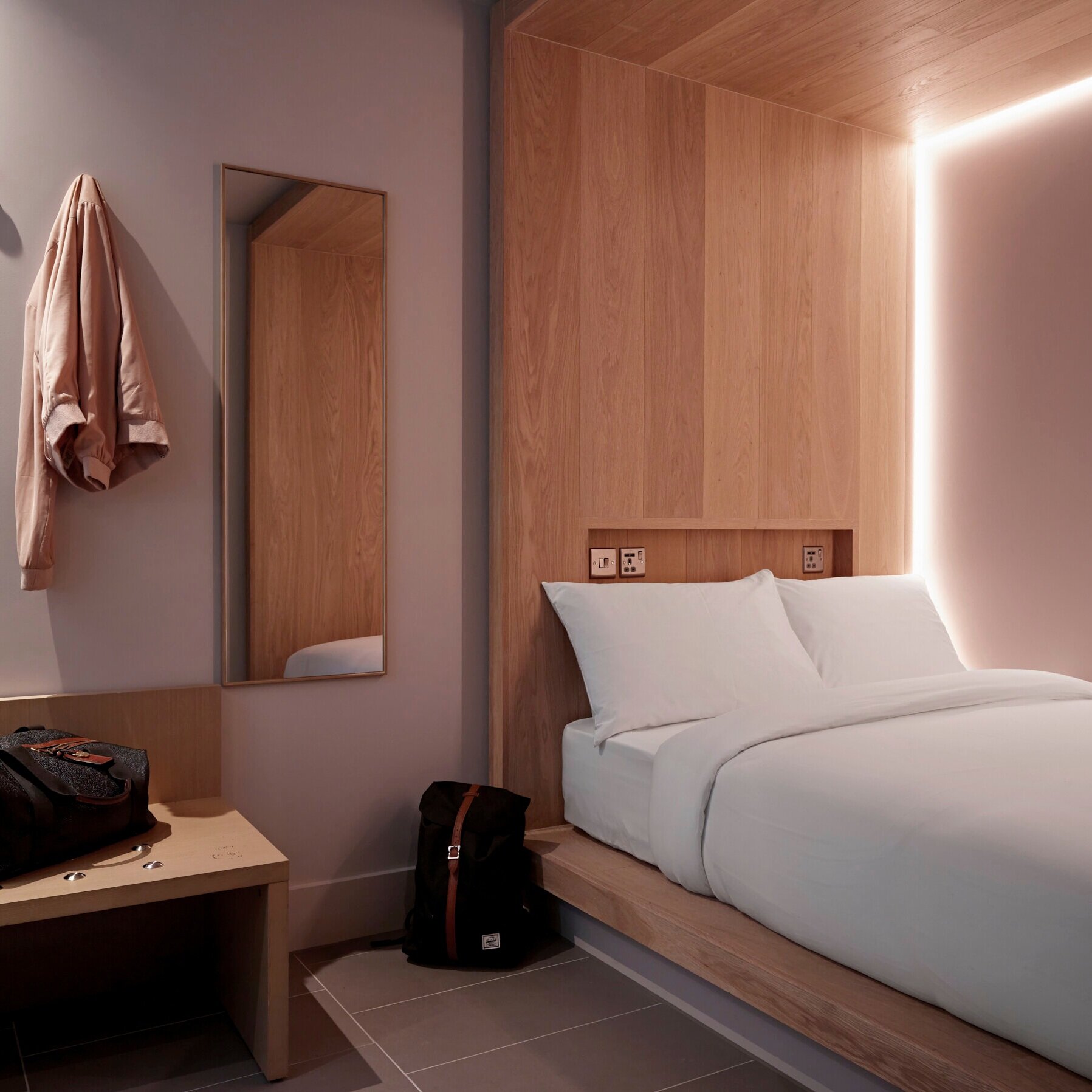 Taking up Trocadero between Leicester Square and Piccadilly Circus, Zedwell offers 750 sleep-centric cocoon rooms as well as one of London's largest rooftop bars. With a minimalist aesthetic complemented by efficient soundproofing, fresh air circulation and soothing colors and scents, this Zen hotel is totally committed to ensuring you have your best night's sleep. Get tired and then get in the mood for sleep with a workout in the hotel's gym and yoga studios, followed by refreshment in its sensory lounge.
Fairmont Windsor Park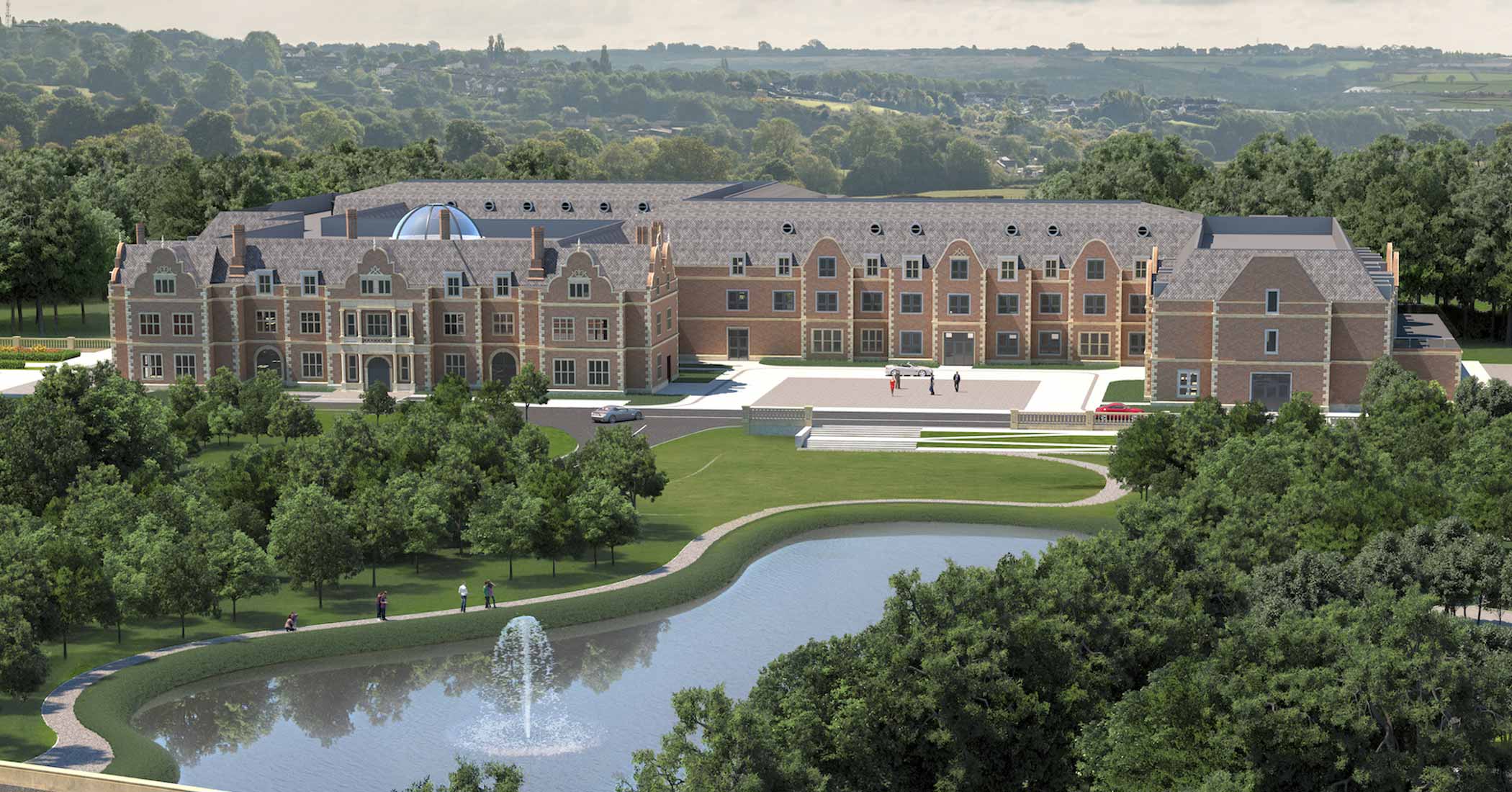 Okay, so this one isn't really in London, but with such grandeur it would be rude not to include the Fairmont Windsor Park. This 5 * development is a sprawling countryside getaway set in stunning landscaped gardens. The 2,500 square meter spa is what sets it apart, with a salt room, Japanese foot spa, and indoor and outdoor pools available to all guests. Her Royal Majesty herself resides not far from this area. If that doesn't mean luxury, I don't know what else!
All passengers traveling to the UK from Egypt are currently required to self-quarantine at home or hotel of their choice for 10 days upon arrival. For more details, please see the gov.uk website.